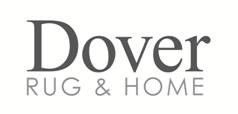 The Art of the Weave – An ArtWeek Boston Presentation
Dover Rug & Home in partnership with the ASID-New England is pleased
to present The Art of the Weave, a family-friendly event on
Sunday, May 3rd from noon to 2PM at the Dover Rug Showroom,
390 Stuart Street, Boston, MA.
This hands-on experience offers guests a rare glimpse in the art form of
traditional rug making and textile design, featuring a short history of the
art of rug weaving, sample area of wool and textiles, demonstrations and a
lively discussion of how every rug tells a story and every pattern has a
history. The Art of the Weave will be presented collaboratively by Mahmud
and Hasan Jafri of Dover Rug & Home and Jill Janasiewicz, of the Allied
ASID.
Children and adults will enjoy pattern discovery, a scavenger hunt, creating
their own rug design and receiving a souvenir photo. Those who share their
photo on Facebook will be entered into a drawing for a 5×8 artisan rug.
The Art of the Weave presentation is free, open to the public and
refreshments will be served. Advance registration is requested as space is
limited. To reserve your space, please go to:
https://www.eventbrite.com/e/art-of-the-weave-tickets-16226197995.
Dover Rug & Home is headquartered at 721 Worcester Road (Route 9), Natick.
Dover-Boston is located at 390 Stuart Street in the Back Bay. For more
information visit the company website at www.doverrug.com or call (508)
651-3500 (Natick) or (617) 266-3600 (Boston). Follow Dover Rug & Home on
Facebook at www.facebook.com/DoverRug, Twitter @DoverRug, or on Houzz at
http://www.houzz.com/pro/doverrug/.