Come join Frank Deford at Wellesley Books as he reads from and signs copies of his new book, I'd Know That Voice Anywhere, Thursday June 14th at 7PM.
ABOUT THE BOOK
In I'd Know That Voice Anywhere, Deford discusses everything from sex scandals and steroids to why, in a culture dominated by celebrity, sport is the only field on earth where popularity and excellence thrive in tandem. This page-turning compendium covers more than thirty years of sports history while showcasing the vast range of Deford's interests and opinions, including his thoughts on the NCAA, why gay athletes "play straight," and why he's worried about living in an economy that is so dominated by golfers. A rollicking sampler of one of NPR's most popular segments, I'd Know That Voice Anywhere is perfect for sports enthusiasts—as well as sports skeptics—and a must-read for any Frank Deford fan.
ABOUT THE AUTHOR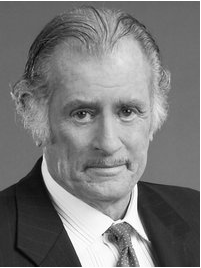 Frank Deford is one of the most beloved sports journalists in America. A contributing writer to Sports Illustrated for more than fifty years, and a longtime correspondent on Real Sports with Bryant Gumbel, these days, Deford is perhaps best known for his weekly commentaries on NPR's "Morning Edition." Since 1980, Deford has recorded 1,600 of them, and in I'd Know That Voice Anywhere he brings together the very best, creating a charming, insightful, and wide-ranging look at athletes and the world of sports.
This event is ticketed. Tickets are $5 and can be used as a coupon towards I'd Know That Voice Anywhere from Wellesley Books.
*Purchase your copy of I'd Know That Voice Anywhere from Wellesley Books for an opportunity to meet Frank and have him sign a copy of your book.