This summer, the Harvard Art Museums will showcase their preeminent drawings collection with two exhibitions and a full lineup of complementary programing. Highlighting some of the best examples from the museums' collection of Netherlandish, Dutch, and Flemish drawings from the 16th and 17th centuries, as well as late 19th-century symbolist drawings from across Europe and the United States, Drawings from the Age of Bruegel, Rubens, and Rembrandt and Flowers of Evil: Symbolist Drawings, 1870–1910 will both open May 21 in the University Galleries located on Level 3, and will run through August 14, 2016.

To support these exhibitions, the museums will host a series of gallery talks, a seminar, and a lecture; visitors may further explore the drawings collection by scheduling a visit to the Art Study Center, where they can request works not currently on view for close looking and personal study, or see additional selections of works related to exhibitions during Art Study Center Open Hours on Monday afternoons. In addition, research by the Straus Center for Conservation and Technical Studies on select works from the Drawings from the Age of Bruegel, Rubens, and Rembrandt exhibition will be available online soon via the Harvard Art Museums' Art + Science digital tool.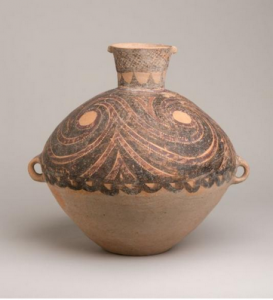 The museums will also open two additional exhibitions this summer: Prehistoric Pottery from Northwest China, showcasing nearly 60 excellent, yet rarely seen ceramics from the collections of the Harvard Art Museums and the Peabody Museum of Archaeology and Ethnology (on display May 21 through August 14, 2016); and Folding, Refraction, Touch: Modern and Contemporary Art in Dialogue with Wolfgang Tillmans, featuring a new work created for the Busch-Reisinger Museum by German artist Wolfgang Tillmans, along with objects by other artists whose work resonate with Tillmans's interest in surface, light, and the body (on view August 27, 2016 through January 8, 2017).

Everywhen: The Eternal Present in Indigenous Art from Australia, the museums' current special exhibition focusing on major works of contemporary Indigenous Australian art, will remain on view through September 18, 2016.
Below is a partial list of drawings-related public events scheduled for late spring and summer 2016. All events are held at the Harvard Art Museums, 32 Quincy Street, Cambridge, MA. For details, updates, and additional events, see the calendar.
— Tuesday, May 24, 2016, 4:00–5:00pm
Lecture: Drawings for Paintings: The Creative Process
Arthur Wheelock, curator of northern Baroque paintings at the National Gallery of Art in Washington, D.C., will examine how 17th-century Dutch artists used drawings as a guide for their work.
— Tuesday, June 7, 2016, 11:00am–12:00pm
Art Study Center Seminar: Dutch and Flemish Drawings
A close look at drawings by Rembrandt, Van Dyck, Abraham Bloemaert, and Jan van Goyen, led by curator William Robinson, research associate Susan Anderson, and conservator Penley Knipe.
— Gallery Talks: Flowers of Evil: Symbolist Drawings, 1870–1910
Members of the museums' curatorial staff will lead these talks:
Wednesday, May 25, 1:30–2:00pm
Thursday, May 26, 1:30–2:00pm
Tuesday, June 7, 12:30–1:00pm
Tuesday, June 28, 12:30–1:00pm
Tuesday, July 19, 12:30–1:00pm
Thursday, July 28, 12:30–1:00pm
— Gallery Talks: Drawings from the Age of Bruegel, Rubens, and Rembrandt
Members of the museums' curatorial staff will lead these talks:
Thursday, June 16, 12:30–1:00pm
Tuesday, June 21, 12:30–1:00pm
Thursday, July 7, 12:30–1:00pm
Tuesday, July 12, 12:30–1:00pm