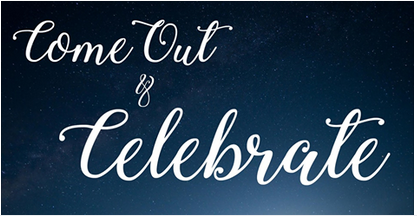 Tickets On-Sale Now for Annual Come Out & Celebrate Fundraising Event
OUT MetroWest, dedicated to enriching the LGBTQ community in MetroWest Boston and the larger world through programming, education, and advocacy, will honor Asa Sevelius, principal of the Heath School in Brookline, during this year's Come Out & Celebrate event on Saturday, September 23, from 6:30 to 10:30 p.m. at the Hilton Boston/Dedham.
Sevelius is the first out transgender principal in Massachusetts and among the very few out transgender school leaders nationwide. This past June, Sevelius shared his story with his school community and then with several media outlets across the region and country. Jack Patrick Lewis, State Representative for the 7th Middlesex District serving Ashland and South Framingham, and the former executive director for OUT MetroWest, is serving as Chair of the Honorary Committee, which includes several education leaders from greater Boston.
"We are thrilled to have the support of so many individuals, institutions, and businesses who recognize how essential our programs are to enriching the lives of queer young people and families," said Sawyer Bethel, LICSW, interim executive director of OUT MetroWest. "We are honoredl that Dr. Sevelius and youth we serve will share their powerful stories with us throughout the evening when we come out to celebrate!"
OUT MetroWest relies on grants and the generosity of individual and corporate donors to sustain its work. Come Out & Celebrate is the organization's largest fundraising initiative of the year, which aims to bring in more than $100,000 to support its services and programs.
Each month, OUT MetroWest runs more than a dozen educational, social, and supportive initiatives for middle- and high school-aged youth, as well as for LGBTQ families, from across the greater Boston area; WAGLY, Umbrella and Nexus—the youth-focused programs–are held in Framingham, Newton, and Wellesley.
For more information about OUT MetroWest or to purchase tickets for Come Out & Celebrate, visit the website: www.outmetrowest.org. Tickets are $125 and include cocktails, dinner, and dancing.