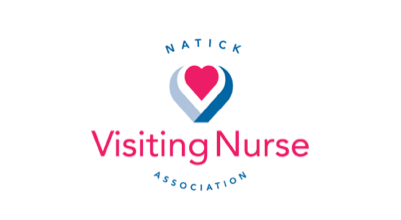 The Natick Visiting Nurse Association (Natick VNA), the area's premier free-standing, not-for-profit home health care agency, today announced that it has been chosen by Whole Foods Market/Wellesley as a beneficiary of its quarterly 5% Day on Wednesday, June 25, 2014.
Members of the Natick VNA staff will be at the Market, located at 442 Washington Street, Wellesley, throughout the day to answer questions about the agency and its services. Additionally, Jean Sniffin, RN, Natick VNA's Community Health Nurse, will be there from 4pm – 5:30pm to conduct blood pressure/healthcare checks on those interested.
Four times each year, Whole Foods Market/Wellesley donates five percent of the day's net sales to a local non-profit organization. Whole Foods Market is dedicated to helping non-profit organizations (501c3) in its local communities that have grand intentions along with small budgets. Its giving program supports volunteer-staffed organizations that address community issues such as hunger, poverty, organic & sustainable agriculture, animal welfare issues, environmental concerns and health & human services, among others.
"We are pleased that Whole Foods/Wellesley has identified the Natick VNA as a worthy partner in its generous initiative," said Natick VNA CEO Judith Boyko. "It is a great fit, as Whole Foods promotes healthy living, and the Natick VNA helps its patients return to optimal health in the comfort of their own homes."
Proceeds from the Whole Foods Market/Wellesley 5% Day will be used towards care for patients who do not have insurance or whose insurance does not cover the cost of home health services.
"We are committed to providing caring and compassionate multi-disciplinary health care services to patients in their homes, regardless of their ability to pay," said Boyko. "We are able to do this in part through the generosity of donors and community partners like Whole Foods/Wellesley."
The Natick VNA is located at 209 West Central Street, Suite 313, Natick, Mass., 01760. For additional information, call 508-653-3081 or visit www.natickvna.org.
About The Natick Visiting Nurse Association: The Natick VNA, which serves more than 20 towns in MetroWest, is the area's premier free-standing, not-for-profit home health care agency. The Natick VNA helps patients of all ages live with the fullest degree of independence in their own homes, while benefiting from the agency's state-of-the-art home telemonitoring technology, ComfortCare palliative care program, cold laser therapy, and other advanced services.