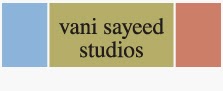 Vani Sayeed, Owner of Vani Sayeed Studios, participated in the successful 2014 Concord Museum Holiday House Tour, which took place Saturday, December 6.
The Concord Museum hosts the Holiday House Tour as a benefit for the education initiatives of the museum. The annual event welcomed hundreds of guests from all over to Concord, a quintessential New England town with an extensive history, to enjoy the many historic homes and beautifully decorated private residences. Ms. Sayeed decorated one of the seven exquisite private homes on the tour.
Ms. Sayeed worked closely with homeowners (who are originally from England) to decide on the "International Expression of the Holiday Season" theme. The décor spanned four rooms, including the entry foyer, family room, informal dining area, and an antique English wood-paneled formal dining room. Ms. Sayeed's designs included dense garlands framing the fireplace, colorful place settings, and vignettes. For the table setting Ms. Sayeed used a variety of blue glassware combined with bunches of fresh flowers in a contrasting color to create a magnificent visual impact.
Ms. Sayeed did not use traditional holiday colors, but instead opted for neutral tones that complimented the unique architectural elements within the house and added subtle hints of color. Within the wood-paneled dining room, she added rose gold, bronze, decayed silver, and mercury glass to contrast and stand out against the dark wood. Wrapped presents with colored ribbons stood out against the warm, wood backdrop, and holiday greens uplifted the heavy space.
"The fundamental rule to remember while decorating your home for the holidays is to have fun," states Ms. Sayeed. "We certainly did, and ventured away from the norm with a white Christmas tree all decked out in sparkles and fluffy feathery ornaments. The entire display does not have to be holiday themed, as long as it is fresh and translates into the holiday season."
Vani Sayeed is a Newton, MA based interior designer and artist. She grew up in India and spent much of her childhood admiring the artistic creativity of her mother. Ms. Sayeed's design and artistic aesthetic are strongly influenced by her rich, cross-cultural experiences. She believes good design accommodates a certain degree of pragmatism: form, function, and beauty are intimately related. She strives to create compositions of spaces that are visually striking, inspiring and always comfortable.
For more information, contact Vani Sayeed Studios at 617-275-3253 or email at info@vanisayeedstudios.com.