WEF Spelling Bee Registrations – Due TODAY, October 16th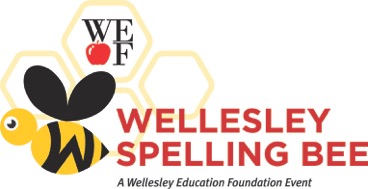 The Wellesley Education Foundation's 26th Annual Spelling Bee will be held on Thursday, November 5th at 7pm at Sprague Elementary School.  It is not too late to be a part of this great event, which is WEF's biggest fundraiser to support the Wellesley Public Schools.
There are three ways you can support this fun-filled community event:
• Bee A Team!  The deadline for registrations is Friday, October 16th.  Registration for a team of three spellers is $500. Grab 2 friends and don't miss out on all the fun at the Wellesley Spelling Bee!
• Bee a Sponsor!   Make a donation or sponsor a high school, middle school or community team. Many levels are available for sponsorships from $125 to $2500.  Any amount is appreciated.
• Dine In or Take Out at THE LOCAL RESTAURANT ALL DAY on Tuesday, October 20th and 10% of your bill will be donated to support the BEE! Just hand them a copy of this FLYER and enjoy your meal! Offered at the Wellesley location only.
To register or sponsor, go to www.wellesleyeducationfoundation.org.